Szenenbild aus dem Film: Freistatt © Edition Salzgeber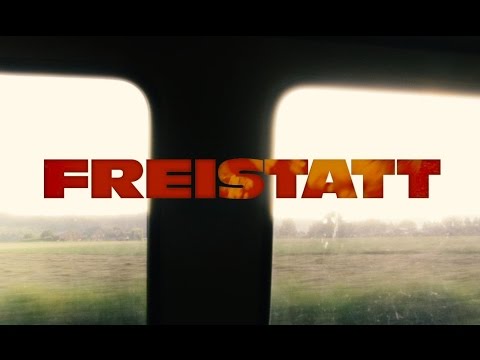 Trailer zum Film: Freistatt © Edition Salzgeber
Freistatt
Deutschland 2015
Regie: Marc Brummund
mit: Louis Hofmann Alexander Held Stephan Grossmann Katharina Lorenz Max Riemelt Uwe Bohm
104 Min.
Ein fesselnder und ergreifender Film nach wahren Begebenheiten – und das steht hier für: kaum zu glauben, was für "Erziehungsmethoden" es in den 60er Jahren zum Teil noch gab. In einem norddeutschen Erziehungsheim herrschen im Jahr 1968 ungeheuerliche Zustände: Jungs im Alter zwischen 10 und Anfang 20 werden kaserniert, als billige Arbeitskräfte ausgebeutet und brutal misshandelt. Einer von ihnen ist der 14-jährige Wolfgang, den sein Stiefvater ins Heim abgeschoben hat. Marc Brummund erzählt die dramatische Geschichte von Wolfgang und seinen Leidensgenossen in extrem ausdrucksstarken Bildern. Ein echtes Kinoereignis, bereits mehrfach ausgezeichnet!
Für diesen Film sind zur Zeit keine Vorführungen geplant.
Kommentare

Kommentar schreiben


Martin MITCHELL
schrieb am 23.08.2015 um 09:55:52
.
Kinofilm "FREISTATT" geht global. - Cinema-film "SANCTUARY" goes global.

.
Copy of my newst post in English (22.08.2015) @ http://www.ehemalige-heimkinder-tatsachen.com/phpBB3/viewtopic.php?p=994#p994 and in many other places on the Internet:

START POST.

KINOFILM "FREISTATT" von Filmregisseur Marc Brummund.
CINEMA-FILM "SANCTUARY" by film director Marc Brummund.
Distribution Network GmbH @ http://www.plutofilm.de/films/sanctuary/0009

BEGINNING OF QUOTE. = ANFANG DES ZITATS.

"A movie based on true stories, about the merciless fight of a boy to save the last bit of humanity and dignity in an oppressive system of society."

Synopsis

May 1968: Rolling Stones, bell-bottoms, mini-skirts, sexual revolution, protests against the Vietnam War… While Germany sets off for a new era of freedom, rebellious fourteen-year-old Wolfgang gets sent to Freistatt, a foster home for difficult children [ i.e., a supposed "child welfare institution" run like a slave labour camp by an arm of the fundamentalist Evangelical-Lutheran Church: "Bethel"/"House of God" situated in a peat bog in the County of Diepholz in Lower Saxony. – added by MM ]. There he shall be "educated" to become a decent boy. Wolfgang puts up a determined resistance against the brutal working conditions and the perfidious education methods of the wardens; he doesn't allow them to get him down. But for how long can he manage to resist the system of violence and oppression without brutalising himself?

Credits

Director: Marc Brummund
Genre: Drama, Historical, Coming of Age, First Feature
Original Title: Freistatt
English Title: Sanctuary
Country of Production: Germany
Year of Production: 2015
Length: 104 min
Colour: colour
Shooting Format: HD
Screening Format: DCP (1:2.35, Dolby 5.1, 24fps, encrypted)
Original Language: German
Subtitles: English, French
Cast: Alexander Held, Stefan Grossmann, Max Riemelt, Louis Hofmann
Directed by: Marc Brummund
Written by: Marc Brummund, Nicole Armbruster
Director of Photography: Judith Kaufmann
Edited by: Hans Funck
Sound: Matthias Haeb
Music: Anne Nikitin
Produced by: Stefan Sporbert & Rüdiger Heinze
Co-Produced by: Stefanie Groß, Barbara Häbe, DR. Götz Schmedes, Christian Bauer
Production Company: Zum Goldenen Lamm Filmproduktion
Co-production Company: SWR, ARTE, WDR, SR
Supported by: the MFG Film Funding, FFA, Nordmedia, Film Fund Schleswig-Holstein, DFFF

Poster

[ along the same lines as the German film-poster "FREISTATT" but with the English film-title "SANCTUARY" emblossomed across it ]

More information online: http://www.plutofilm.de/films/sanctuary/0009

Contact

PLUTO FILM
Distribution Network GmbH
Bayreuther Str. 9a
D-10789 Berlin
phone: +49 30 8430 6166
mobile: +49 157 8227 4916
e-mail: info@plutofilm.de

END OF QUOTE. = ENDE DES ZITATS.

This GERMAN CINEMA-FILM "FREISTATT" / "SANCTUARY", has now also been nominated – as one of eight foreign language Cinema-Films – as the "German entry for the 88th Oscar® competition in the category for Best Foreign Language Film".
For this and other aspects about the FILM simply GOOGLE with http://www.google.co.uk, whereupon you will also find this information and other additional information on the FILM not only in English, but also in French, Belgium, Dutch, Armenian, Italian, Spanish, Swedish, Norwegian, Danish, Russian and Chinese.

END POST.
.

.
Copy of my previous post in English (19.08.2015) @ http://www.ehemalige-heimkinder-tatsachen.com/phpBB3/viewtopic.php?p=992#p992 and in many other places on the Internet:

START POST.

Short English language summary of the German CINEMA-FILM "FREISTATT" by film director Marc Brummund.

Full length MOVIE, set in the year 1968, about a still existing WEST-GERMAN EVANGELICAL-LUTHERAN INSTITUTION FOR TEENAGE BOYS – "FREISTATT" – in Lower Saxony ( County of Diepholz ) – part of the "von Bodelschwinghschen Antalten, BETHEL" ( = "HOUSE OF GOD" ) ( founded in and existing since 1899 !! ) – situated in a peat bog, run and ruled throughout "with an iron fist" by ʻbrethren of the evangelical-lutheran faith' as a lucrative peat-harvesting-and-manufacturing-enterprise. A LITERAL CHILD WELFARE HELL-HOLE OF THE WORST KIND !!
This full length MOVIE "FREISTATT", named after the INSTITUTION "FREISTATT", which literally translated means, of all things, "REFUGE" or "SANCTUARY", depicts the indescribable suffering of the boys undergoing this slave labour in this Christian institution more than two decades after the Fall of the Third Reich.

I myself, born in July 1946, was interned in this institution and subjected to this slave labour and abuse in this very peat bog in 1963.

The BETHEL-OWNED peat manufacturing plant in "FREISTATT" did not cease production until 1995.

.
Ich habe diese Zusammenfassung im vorletzten Beitrag hier in diesem Thread in englischer Sprache absichtlich an vielen Stellen ins Internet gestellt, damit auch das englisch sprechende Publikum weiß und erfährt um was es hier geht und was damals für lange Zeit, was Kinder und Jugendliche in totalen Institutionen betrifft, im Nachkriegsdeutschland vor sich ging. – Es wird natürlich immer wieder Leute geben, die hier und da, versuchen werden dieser Öffentlichkeitarbeit auf eine oder andere Weise entgegenzuwirken.

I deliberately placed this English language summary in many places all over the Internet so that the English speaking public too will become aware of what went on in postwar Germany as far as the treatment (mistreatment!) of children and youth in its institutions is concerned. – Of course, there will always be people who will try to obstruct this publicity and who in one way or another work against it.

END POST.
.