Szenenbild aus dem Film: Cartoon d'Or 2015 & 2016 © IAMA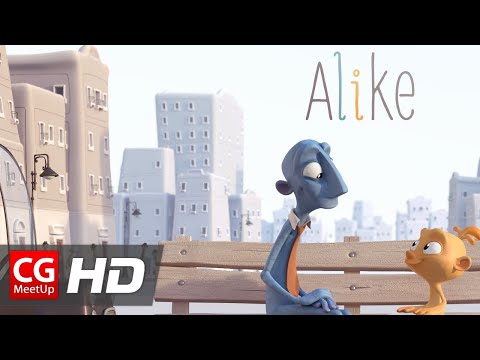 Trailer zum Film: Cartoon d'Or 2015 & 2016 © IAMA
Cartoon d'Or 2015 & 2016

120 Min.
Die öffentliche Cartoon d'Or-Präsentation findet im Rahmen der CARTOON MASTERS Veranstaltung "Springboard" (15. bis 17.11.2016) in Halle (Saale) statt.

ÖFFENTLICHE PRÄSENTATION DER CARTOON D'OR FILME 2015 & 2016 - European award for the best animated short film - The Cartoon d'Or is the award for the best European animated short film of the year. Granted by CARTOON - the European Association of Animation Film with the support of Creative Europe – MEDIA Programme, it rewards the best of the best since only prize-winning films from major European festivals can compete. Amongst this short list, a jury of international experts selects five finalists and a winner. The Cartoon d'Or is annually awarded in September during the Cartoon Forum, the pitching and co-production forum for TV series. The purpose of the Cartoon d'Or is to act as a pipeline between short film directors and the industry, and to help talented artists start a new project. Launched in 1991, the first Cartoon d'Or went to British director Nick Park, still unknown at the time, for his film "Creatures Comforts". Other great names have followed, such as Sylvain Chomet, Jacques-Rémy Girerd, Mark Baker, Michael Dudok De Wit, Joanna Quinn and Benjamin Renner. Cartoon d'Or 2015 - Nominees: A Single Life By Job, Joris & Marieke, Netherlands, 2014, 2'15'' Autumn Leaves (Premier Automne) By Carlos De Carvalho & Aude Danset; France, 2013, 10'30'' Brothers in Arms (Våbenbrødre) By Cav Bøgelund; Denmark, 2014, 30' Coda By Alan Holly; Ireland, 2014, 9' I can't wait (Moi j'attends) By Claire Sichez; France, 2013, 5' The Bigger Picture By Daisy Jacobs; United Kingdom, 2014, 7'30'' Cartoon d'Or 2016 - Nominees: Alike By Daniel Martínez Lara & Rafa Cano Méndez; Spain, 2015, 8'01'' Machine By Sunit Parekh; Denmark, 2015, 19'03'' Peripheria By David Coquard-Dassault; France, 2015, 12'20'' Under your fingers (Sous tes doigts) By Marie-Christine Courtès; France, 2014, 12'54'' Yùl and the Snake (Yùl et le Serpent) By Gabriel Harel; France, 2015, 13'11''
Für diesen Film sind zur Zeit keine Vorführungen geplant.